About Us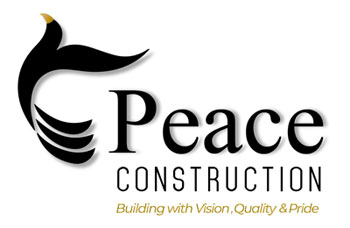 Who we are and what we do for you ?
Our goal is to take the stress out of the building process and make it as enjoyable as possible. From beginning to end, quality craftsmanship goes into every home we build. We take pride in offering spacious interiors, fantastical master retreats, exquisite details, distinctive elevations, and professional service from the inside out.
At Peace Construction, we manage your property investments and portfolios as if they were our own. This dedication and attention to detail guarantee a personal service with tailored investment advice built to your exacting requirements.
Peace Construction Build for The Future. Peace Construction staff will try our best to take good care of each stage of house building. We build worthwhile houses for the present and future. We provide a hearty pre and after sale services to meet the needs of our customers. We take responsibility for every house we built by giving 20 years warranty of the structure of the house and 2 years warranty of general maintenance. For more information, visit our website.