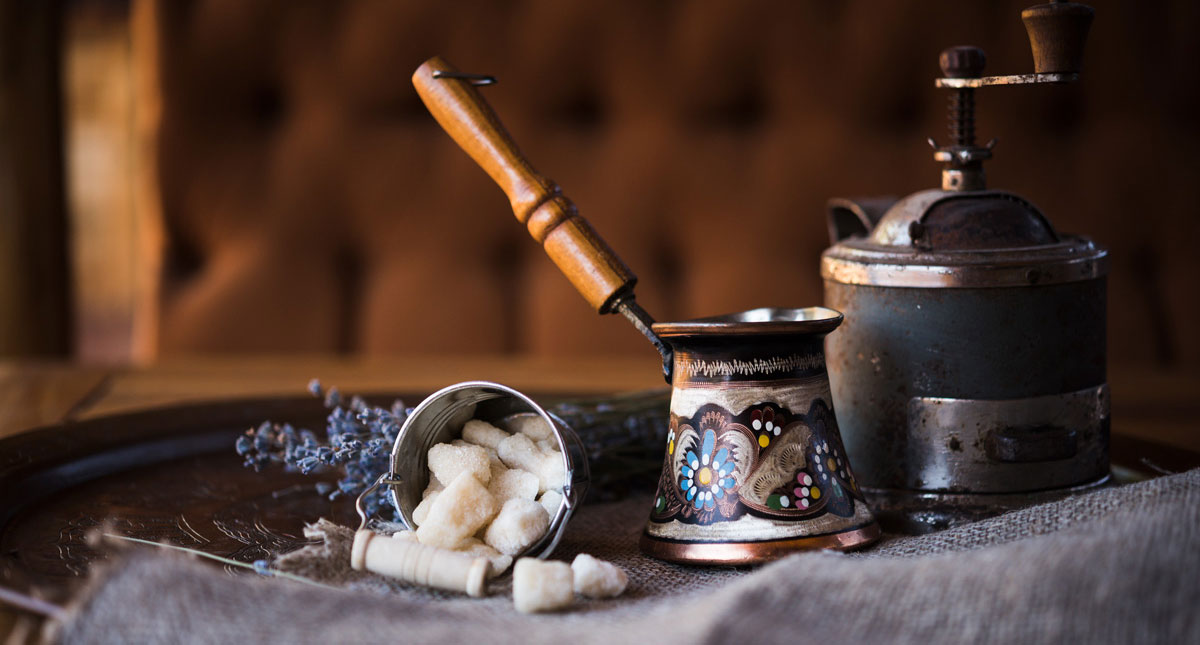 The community life of Northern Cyprus is very colorful like its traditions, customs, customs and social life as its natural beauties. Social ceremonies such as weddings, circumcision feasts, family relationships, and families get together and participate in various activities are very important. The sense of social solidarity is very high. One of the most characteristic features of the Turkish Cypriot Community is "Hospitality", which is the traditional Turkish hospitality known all over the world. The most senior and oldest of the guests is the most respected person and is hosted in a way that the whole society values. Coffee catering culture is very developed. Even when you enter an unfamiliar environment, a coffee is always served. Catering and hospitality are the most prominent features of daily life in Northern Cyprus.
Ice-cold sherbets, which are carefully prepared from citrus fruits such as lemon and tangerine in the season, are served to guests on the balconies, porches or gardens of the houses on hot days of summer. Pastes are also among the top treats for guests. The presentation and presentation of pastes, each more beautiful than the other and tasteful, requires a special ceremony. Walnut paste is the most precious treat. It is served in a small bowl with small forks and a glass of water.
Walnut, watermelon, bergamot, fig, pumpkin, quince pastes, orange jam, date paste, grape jam, hawthorn jam, citrus paste, strawberry jam, plum jam, pear compote, peach compote, carob molasses, apple compote, found in every home and They are delicious desserts that are served to the guests fondly.
With the influence of different cultures dating back to ancient times, Cypriot food reflects the mosaic of these cultures. Cypriots have managed to create their own unique, delicious food. The cooking and presentation of the food is very important for the Cypriot people. This is a culture and it reflects its unique character. For example, "Mulihiya" has become a national dish of Cypriots both for its preparation and its presentation. Mulihiya herbs are carefully selected, fresh or dried mulihiya is made with meat or pieces of chicken. It appeals to the taste of the Cypriot people. Those who know Northern Cyprus know this palate and the taste of the food well. You can only understand that potatoes are so delicious here. In addition, oven kebab is one of the main dishes offered. Almost every home has an oven in a corner of their garden. Village bread, oven kebab and various pastries are baked in this oven depending on its size. In addition, every restaurant that offers oven kebab must have an oven. At various times, families go to a restaurant that is miles away to taste the taste of this baked kebab.
Peach kebab, shish kebab, cubed kebab, meatball, oven kebab, meat and chicken doner, mulihiya, okra, chicken pasta, herse, false stuffed, stuffed meat, stuffed zucchini flower, spinach, eggplant and potato moussaka, beans, leek, Green beans, kolokas, grills and kebabs, pastries, fish varieties, soups and especially their "appetizers" with dozens of varieties constitute the rich menu of Cypriot cuisine. "Peach kebab" is a very delicious "special kebab" that people resemble with peach not in shape but because of its softness and beauty of taste. Hummus, tzatziki, tahini, brain salad, pickles, potato salad, samarella, yogurt salad, bacon, broad bean, tongue, salad, fried halloumi, Çakızdez and black olives, octopus, squid, gabbar and pickled celery, celery, hellish bun, All these delicious appetizers and kebabs such as artichoke, flower cabbage, coriander (coliandro) go well with Cyprus' beautiful local wine, fruit juices, brandy, zivaniya and raki.
Desserts, especially bread kadayif, samsi, bite, baked katmer, shammali, wire kadayif, şamish, soudjouk, bishi, paluze, golifa, bagel halva, rice pudding with noodles, pie with milk, cakes and home baklava are served after meals as well as after meals. can be eaten. Pirohu nor pastry, mushroom pastry, tatar pastry, donut, minced meat pie, pumpkin pie, spinach pie, halloumi bidda with olive, pilaf with tahini are the most beautiful and delicious names of pastries. There are many restaurants that serve local cuisine of Cyprus. Apart from these, there are also very good restaurants with ISO 22000 certification at world standards, which cook Italian, French, Chinese and Indian dishes.
Handicrafts
In Cypriot homes, grandmothers teach their children and grandchildren a variety of dexterity. Lefkara is one of these things. It got this name because it was made and spread in Lefkara Village. These handicrafts, which were made for the public's own use in the past, are now produced and marketed as a touristic object in Cyprus, as in all tourism centers. The Silk Cocoon Work, which is seen as the most beautiful examples in Cyprus and is cut and processed in various patterns, is a valuable handicraft product. It is usually presented in a glass frame. Used as a wall decoration. It includes patterns, flowers, leaves and various motifs.
Unique products such as saddles, baskets, and sestas are produced by processing the stems, leaves and branches of some herbs, reeds and plants into thin strips. These products are used at home, and they are sold to tourists as a handicraft product, providing an income for their producers.
The most beautiful examples of handicrafts of Northern Cyprus are chests containing masterpieces of wood carving. These crates are produced in various sizes, generally from Cypress Tree. Skillful hands embroider various motifs, flowers, birds, leaves, geometric patterns with the delicacy of lace.
Folk Dances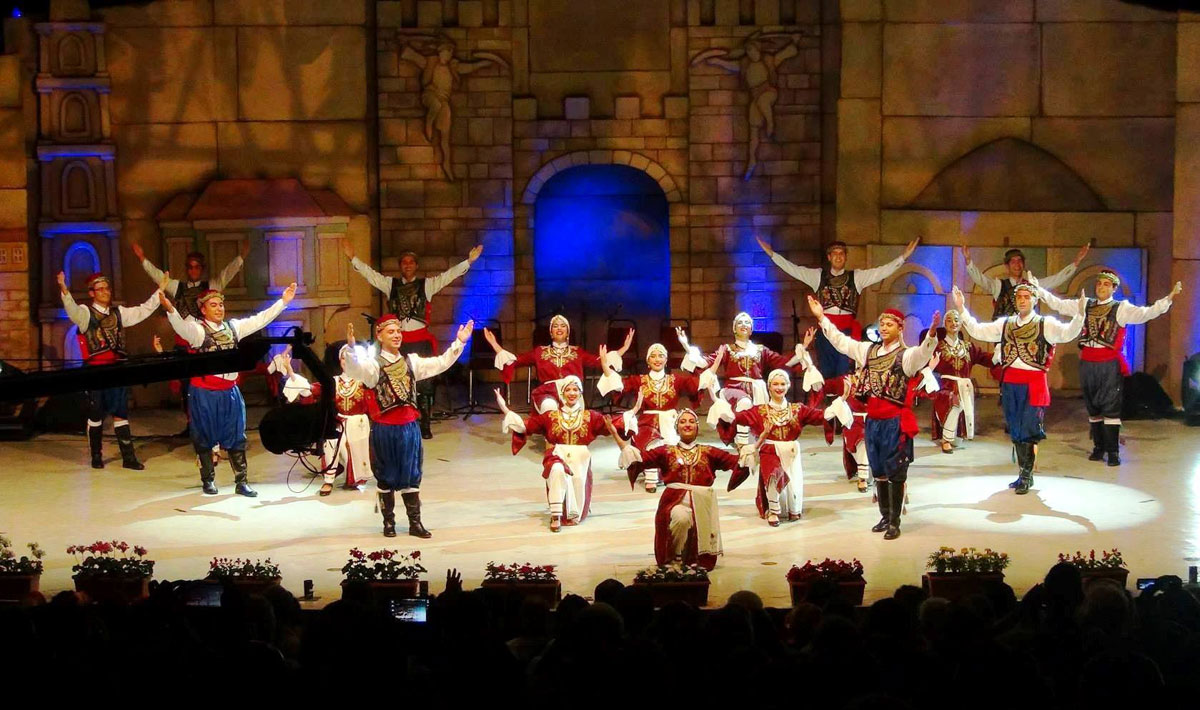 The Turkish Cypriot people also attach great importance to folk dances. These games, played at wedding ceremonies and various events, are active games played by male and female players together. TRNC Folk Dance Teams participating in International Folklore Festivals have won many awards
Theater and Performing Arts
Shadow play, such as Karagöz and Hacivat, is the most important example of this art form from the time of the Ottoman Empire. The First Stage, the first Turkish Cypriot theater, was established in 1963, later renamed the State Theater in 1966. The Turkish Cypriot State Theater has staged various plays inside and outside the country. The plays performed by local and foreign theater groups in Cyprus are followed with interest. In the theater festival, many theater companies from the country and abroad add color to the cultural life of the island with various performances. Thanks to the social activities of the multinational students of the universities, an intensity is experienced in the artistic activities of the island.
In Northern Cyprus, a peaceful, calm and relaxing holiday country, the nightlife is very active, especially in discotheques, bars and nightclubs, which are concentrated on the beaches. In the venues where there are various Turkish, Indian, Chinese, French and Italian restaurants, you can have delicious meals accompanied by live music. In the summer, pleasant evenings are experienced in a romantic atmosphere in the restaurants and bars surrounding the ancient harbor of Kyrenia. In addition, the casinos of large hotels serve until the morning. Cruise boats departing from Kyrenia Harbor in the summer months are preferred because they offer both music, food and sea opportunities to tourists.
Folk Music and Turkish Classical Music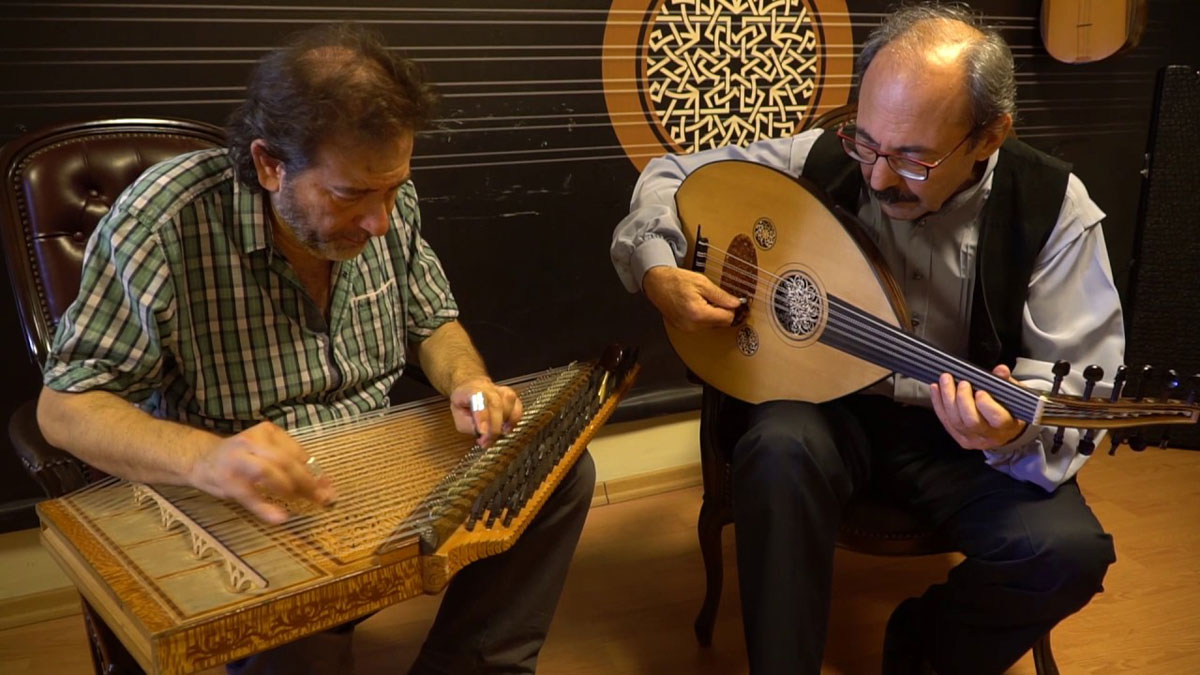 It is seen that Cyprus Turkish Folk Music is influenced by Anatolian Folk Music as well as its own developed local features. There are many folk songs.
Turkish Folk Music Group established by the state and private music groups actively contribute to Turkish Folk Music activities today.
Due to the important contributions of the state to Classical Turkish Music, there are many Classical Turkish Classical Music professionals today.
Turkish Classical Music concerts held at various times are in great demand by the public.
Fine Arts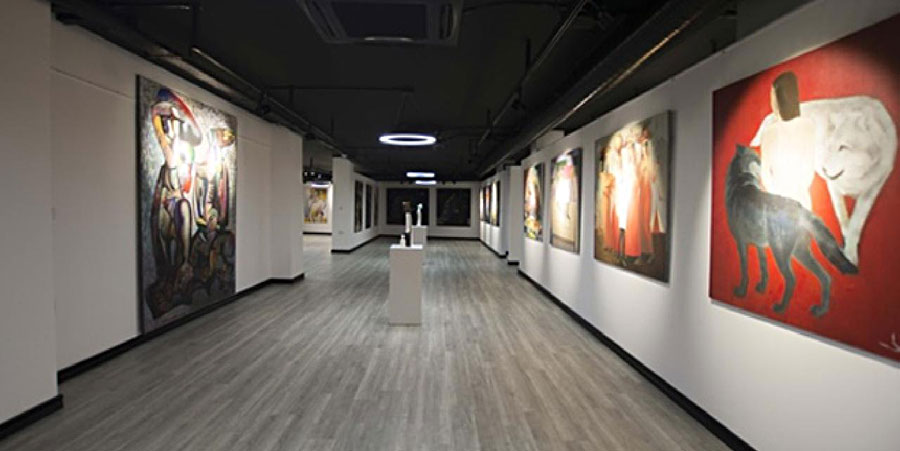 His engagement with fine arts in the modern sense began in the middle of the 20th century. Thanks to the modernized education system, there has been a rapid development in art. TRNC's art and artists have taken their place in the international art scene.
Many artists successfully perform their activities in the international arena.
Cypriot artists excel in painting, sculpture, ceramics, music, photography, poetry, literature, caricature and film.
The state encourages its artists with awards in various branches every year.
Classic Music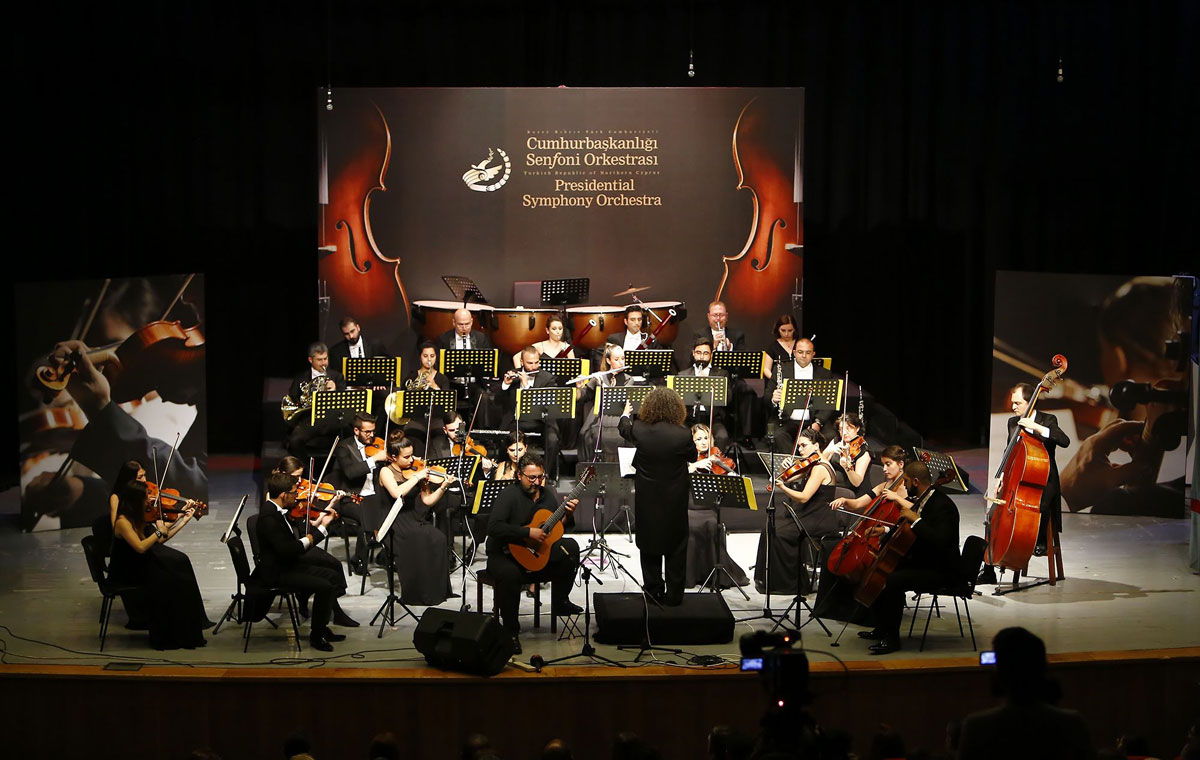 State Symphony Orchestra and Choir was established in 1975. The symphony orchestra has traditional concerts. Music festivals are held in Cyprus during certain months of the year. Kyrenia is well ahead in this regard. Bellapais Monastery is a Classical Music Platform and hosts many international artists. Popular music is a style popular with young people.
Festivals are held on certain days of the year in Güzelyurt, Kyrenia, Famagusta, İskele and Nicosia. Local and foreign artists attend and color these festivals. Various art events are held in the congress, conference and concert halls of the touristic facilities, one more beautiful than the other.
Turkish Cypriot People carry their cultural and social heritage to the world through Media Organizations. Newspapers started to be published on the island in the middle of the 19th century. Besides the print media, radio in 1964 and Bayrak Radio Television were established in 1975. Today, there are many newspapers, magazines, private radio and television stations. Some televisions introduce and reflect Northern Cyprus to the whole world from satellite.
The island's life is active in terms of social activities. Underwater richness is the focus of attention of local and foreign divers. These clean coasts of the Mediterranean have rich underwater vegetation and fish species. The organizations that organize water dives offer scuba or tubeless diving possibilities for every taste and every depth. Rich water sports facilities are available. There are suitable camping areas and camping areas on all coasts.
Karting is one of the most important sports activities of the youth. Auto races, horse races, dog races are also held on certain days of the year. Golf courses, bowling halls, indoor or outdoor sports halls and swimming pools, miniature courses in Lefke and Esentepe serve those who want to do sports. Hunting is an important activity for the people of Northern Cyprus. During the hunting season, in all the hunting grounds on the island, the hunters, together with their helpers, hunt game animals such as partridges, rabbits, cikla and crows. In game centers, game animals are raised to be released to nature. Partridges living on the island may surprise you by wandering along the highways.