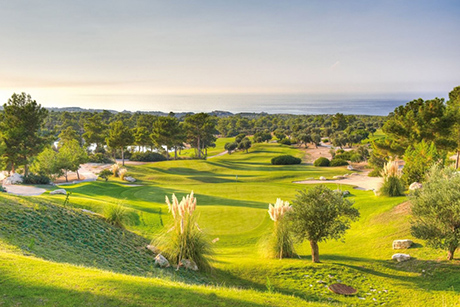 GOLF
Due to its mild climate, Cyprus is a suitable site for the sport of golf to be played all year round. Top quality facilities which have recently been built increase the attraction to the sport on the island. Especially, the Korineum Golf & Country Club has been the Med's natural golf paradise since the Grand Opening in April 2007. The 18 hole championship golf course is a dynamic 6,232 metres, 72 par gem designed for golfers of all standards and ages. The unique design enables the golfers to enjoy mountain and seas view from each hole making it a breathtaking experience and also a golfing challenge that golfers want to experience over and over again.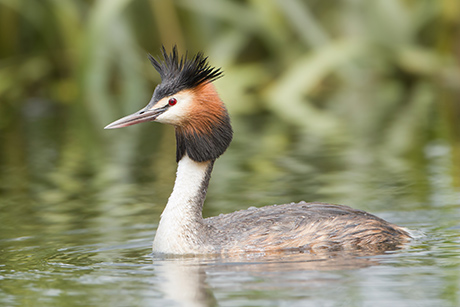 BIRD WATCHING
The unspoilt landscape and location along a prime migratory route make North Cyprus the ideal destination for enthusiasts wishing to observe rare birds in their natural habitat. In North Cyprus, birdwatching is becoming a popular pastime. For a long time the eastern Mediterranean has been known as a crossroad for species of birds on their long-distance travels. Relatively isolated and less developed than many of its counterparts, North Cyprus attracts considerable numbers of passing migratory birds and the largely unspoilt Karpaz Peninsula, a national park, is prime twitcher territory. Species commonly spotted include the endemic Cyprus Pied Wheatear and Cyprus Warbler. You will typically come across a wide array of birds, both migrant and resident.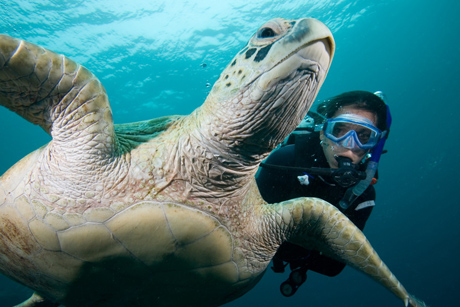 SCUBADIVING
For those who enjoy scuba diving, North Cyprus is an excellent choice, boasting warm waters, excellent visibility, as well as numerous fascinating dive sites to explore. Crystal-clear, unpolluted waters mean visibility extends as far as 30 metres. The waters are warm enough too to be suitable for diving all year round. Whether you are a complete beginner or an expert when it comes to scuba diving, North Cyprus boasts sites to suit all levels of experience. North Cyprus's scuba diving site highlights include the 'Antique Shop' a cove littered with the remains of ancient amphora; and Zeyko, a 14-metre underwater mountain.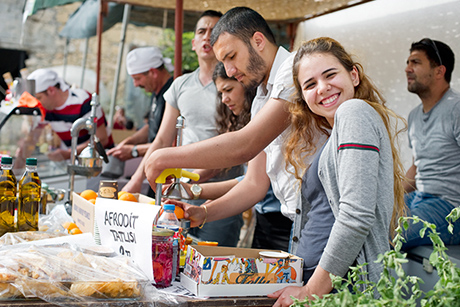 BE A PART OF ECOTOURISM
The Buyukkonuk Eco-Tourism Association extends a warm welcome to everyone who visits their village. In the Eco-Tourism Visitor Centre there is always someone to give advice or explain how village crafts are made. These crafts may encompass bread making, weaving, basket making etc. Woodworking, using the natural resources that are sustainable, for example olive wood that is a by-product of the tree when it is regularly pruned, cheese making and some of the delicious dishes that are part of truly Cypriot cuisine, dishes that are so often cooked in the large clay ovens to be found in the gardens of most village houses. Recipes that have been handed over from generation to generation and are not to be found in town restaurants. There are activity days when cooking bread and cheese demonstrations are given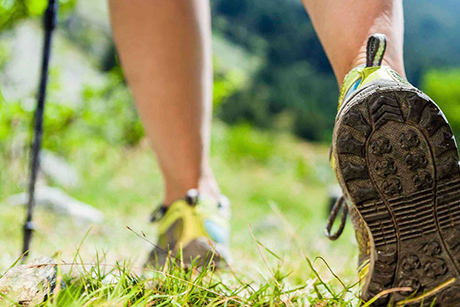 TREKKING
With rugged coastlines stretching for more than a hundred miles, towering mountain peaks, untouched terrains and an average of three hundred and fourty days of sunshine a year, North Cyprus is a trekker's paradise! Cyprus' unique and mild climate provides the possibility for trekking all throughout the year. Whilst trekking along the many paths prepared along the Beşparmak (Five Finger) Mountains you will enjoy the beautiful scenery and nature as well as stumbling upon historical treasures such as St. Hilarion Castle which pop out of the natural environment as if they spring out of story books. Unearth charming villages, historical sites and panoramic views that will take your breath away.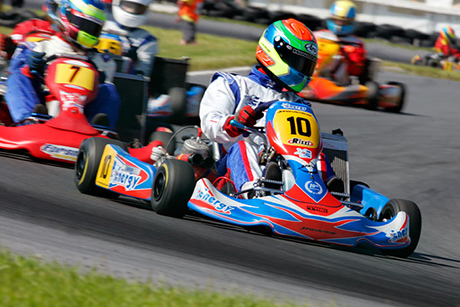 GO KARTING
Feeling the need for speed? Whether you are young or old, you can enjoy the thrill of karting courses in Northern Cyprus. The single-engine vehicle can reach speeds of up to 90 km/h and can take corners far more effectively than a regular car, because they are so close to the ground.Zet Karting go-kart track located on the outskirts of Nicosia is where you can test your driving skills properly. This top quality race track parade is the largest in North Cyprus, 1200 meters long with a width of 7 meters. Tazkarts go-kart track located east of Kyrenia and has a track covering 350 meters, so it's a perfect track if you are with a young family. Furthermore, Max Power go-kart is fоr those who want to feel the adrenaline in Famagusta.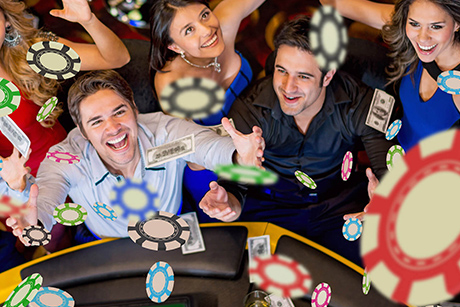 TRY YOUR LUCK AT A CASINO
For those who would like to try their luck under the dazzling array of lights, North Cyprus has the finest of top quality casinos legally operating live, just as in countries such as USA, Germany, China and Australia. Arkin Palm Beach, Artemis, Merit Hotels, Elexus, Cratos, Nuhun Gemisi and Golden Tulip are only few of the hotels here in Cyprus that have excuisite casinos.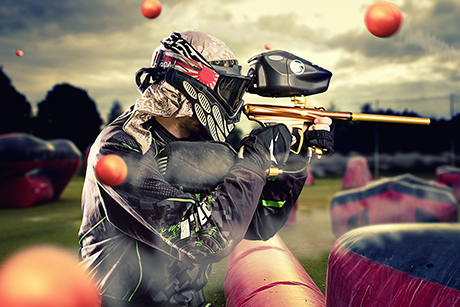 PAINT BALL
Stalk your opponents through the North Cyprus landscape, then splat them with your paintball, and grab the flag to win! Fun for all the family. North Cyprus is a great place to experience the thrill of paintball for the first time, amongst stunning scenery and greenery. Places to play are: Paint Zone (Nicosia), Paint Ball Bar (Famagusta), The Sunset Club (Kyrenia), PaintBall Cyprus (Nicosia) and Haskar Paintball (Morphou).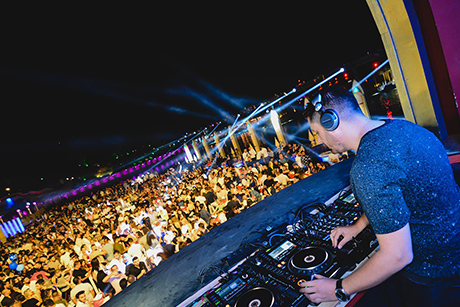 PARTY WILD AT CLUBS & DISCOS
Living in or visiting North Cyprus you'll probably be pleased to know that there is plenty of nightlife available. We assure you, if you are a dancing queen, there is a wealth of night-time activity to keep you occupied. One of the most popular ones is Escape Beach Club in Alsancak. Others worth mentioning are Cage Club, Escape, Tango to Buddha, Barcode (in Kyrenia), Club 27 and Kybele (in Famagusta).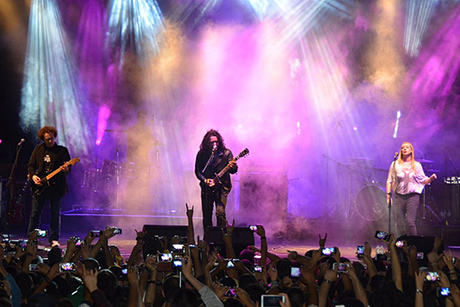 FESTIVALS
North Cyprus has a pretty large festival scene. You can attend village festivals that play on the particular speciality that the village lends its name to, or you can feast on the international music and culture festivals at some of the great historical venues in North Cyprus. The Olive Festival in Zeytinlik, Büyükkonuk Eco-festival, the International Bellapais Music Festival, International Famagusta Art & Culture Festival and EMU Spring Fest are few of the ones to look out for.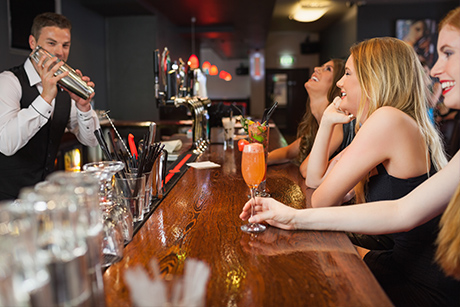 BAR & PUBS
There are at least as many bars and pubs in Northern Cyprus as there are restaurants – which should tell you that there is a wide choice available to keep everyone happy whatever their own personal pub or bar preference. Cadi Kazani Café Bar, Narnia, Paddys Irish Restaurant and Pub, Zephyr (in Nicosia), Shamrock, Monks Inn, De Molay (in Famagusta), Cream Bar, Ego Bar, Tunnel and many other bars at or around the harbour (in Kyrenia).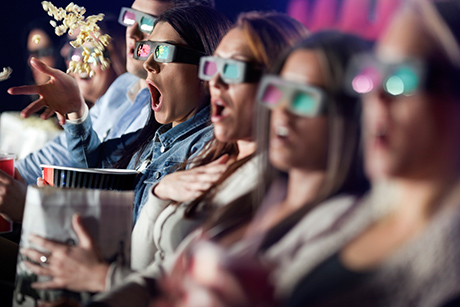 CINEMAS
Cinemas in North Cyprus present recently released films, and the repertoire is usually changed every week. All the movie theatres are equipped according to the modern technologies, providing image and sound of high quality. Most of the cinemas have several halls to present several movies at one time. Lemar and Galleria cinemas can be found in Nicosia, Famagusta and Kyrenia.
Dining ~ food, drinks and coffee of course
You will be pleased to know that when eating out in North Cyprus there are a broad range of choices available in terms of cuisine and restaurant types. Hotels offer a vast array of exquisite style menus, traditional Turkish Cypriot restaurants providing the best of Cypriot cuisine, quality eateries providing European and International dining, family restaurants to dine out with your kids, à la carte venues offering fine wines and excellent quality meals, fast food eateries - you name it.
Just like the variety of eateries, there are also numerous cafes and coffeeshops available in North Cyprus. Coffee is an essentail part of life for Cypriot's so we couldn't go without mention.
FIRST CLASS RESTAURANTS
If you want to taste the best food and spend pleasant hours in a pleasant ambience; First class restaurants of Kyrenia will be the right choice.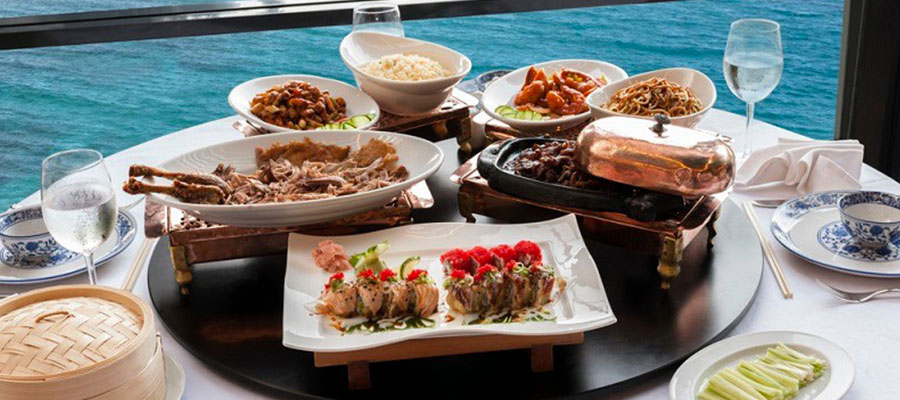 Efendi Restaurant Bar: Efendi Restaurant Bar, which can offer a fascinating feast of taste with its Mediterranean, European and International cuisine portfolio, has a certificate of excellence on platforms such as Tripadvisor; It should be one of your first choices if you want to have a first class experience.

Bellapais Garden Restaurant: Another first class restaurant with its wonderful garden where you can have a romantic dinner and enjoyable hours; Bellapais Garden Restaurant located in the Center of Kyrenia.

The Dragon: If you want to discover different tastes and cultures, The Dragon is one of the great places you can visit in Kyrenia with its portfolio of Asian and Chinese cuisine. Most of the guests who go say that it is one of the few Asian restaurants not only in Cyprus but also in the world thanks to its flavor.
LOCAL CUISINE TASTES RESTAURANTS
The second part of our Kyrenia restaurant and cafe guide article is about restaurants serving local cuisine.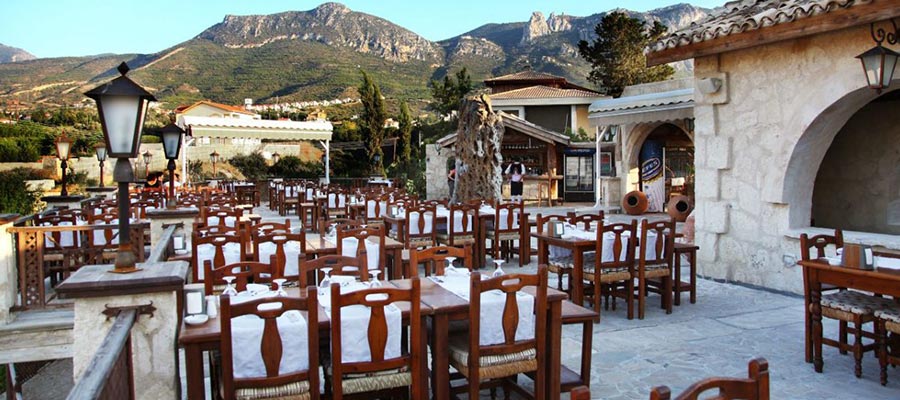 Azure: Offering a rich portfolio of Mediterranean and Turkish cuisine, Azure is one of the most intimate and warm places in Kyrenia. We strongly recommend you to taste the appetizers at Azure, located on Efeler Street.

Archway Restaurant: Archway Restaurant, located on Dereboyu street, is one of the most beautiful places in Kyrenia. If you want to discover the local flavors of Cyprus, we recommend you to visit this restaurant and taste the peach kebab.

İkimiz Restaurant: Would you like to have a very rich breakfast? So, for a breakfast full of local tastes of Cyprus, be sure to visit İkimiz Restaurant. Potato patties are one of the most special items of the breakfast.
MEDIUM PRICE RESTAURANTS
In North Cyprus, moderately priced cafes and restaurants can provide very good service considering the price performance ratio. Below we have presented a few of them for you.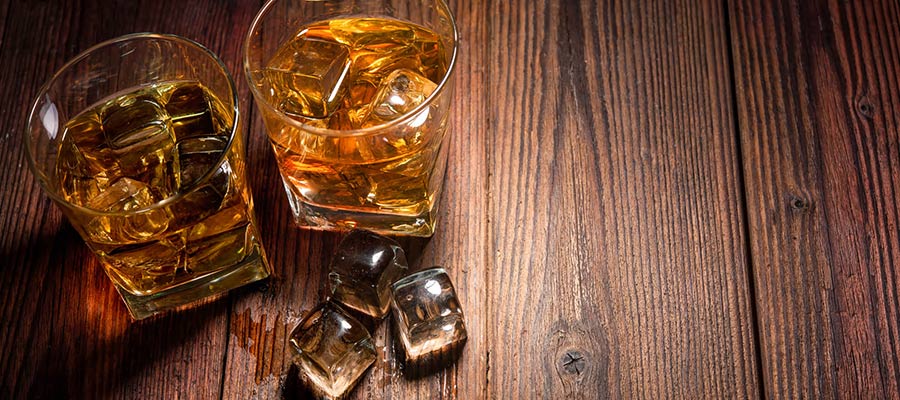 Grida Balık Restaurant: If you want to eat fish that is both economical and quite good in Cyprus, you should definitely visit Grida Fish Restaurant, which is a boutique establishment.

The Kyrenia Tavern: Located in the Turkmen street area of Kyrenia, The Kyrenia Tavern is a peaceful place in the middle of green. Especially in the name of night entertainment, it is one of the places you should definitely visit.

Whiskey Joe's Bar Kyrenia: Whiskey Joe's Bar Kyrenia, located on the back streets of Kyrenia harbor, draws attention with its friendly and pleasant atmosphere as well as its affordable prices.
RESTAURANTS WITH BREAKFAST
We conclude our Kyrenia restaurant and cafe guide article by offering places for those who want to have a rich breakfast with both traditional tastes of Cyprus and organic products.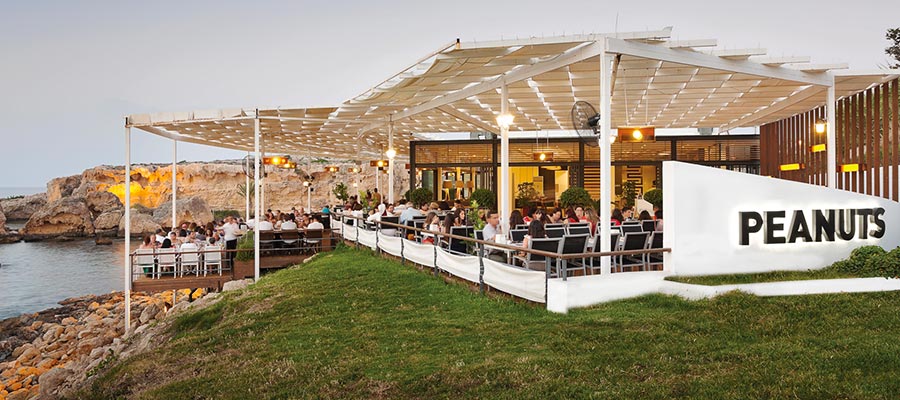 Ezic Peanuts: Located on Karakız Street, Ezic Peanuts is the choice of those who want to have a breakfast with a sea view. We recommend you to visit this place with its clean, decent, economical and rich breakfast..

Cafe George: Cafe George, which serves every hour from breakfast to night entertainment, is especially famous for its breakfasts.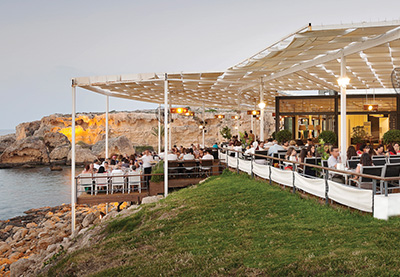 Eziç Peanuts - Girne
A Variety of Dining Types and Drinks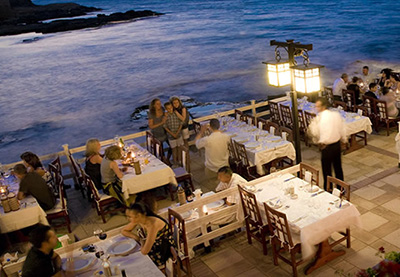 Ambiance Restaurant - Cypriot and International Cuisine
Costa Coffee - Famagusta, Coffee / Festive Sweets / Savoury Food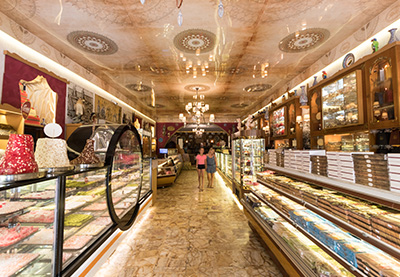 Petek Pastry Shops - Famagusta & Iskele ~ Traditional Sweets / Pastry / Food / Drinks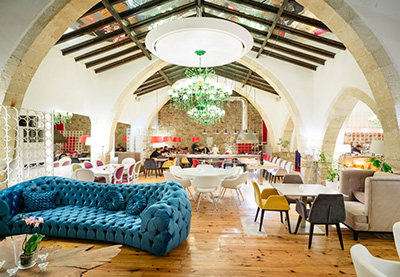 Rouge 21 - Famagusta ~ International Cuisine / Drinks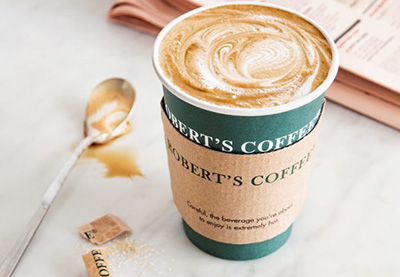 Robert's Coffee - Famagusta ~ International Franchise Coffeeshop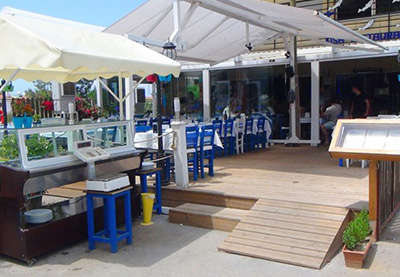 HürDeniz Fish Restaurant - Kyrenia ~ Fish Restaurant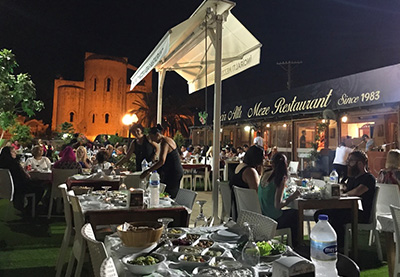 İnciraltı Meze Restaurant - Famagusta ~ Traditional Cypriot Cuisine / Tavern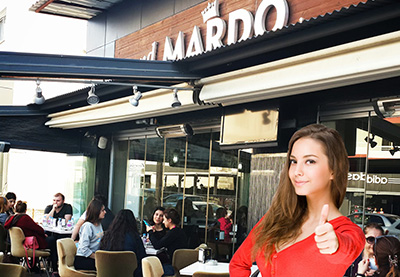 Mardo Ice Cream - Famagusta ~ Ice Cream / Sweets & Cakes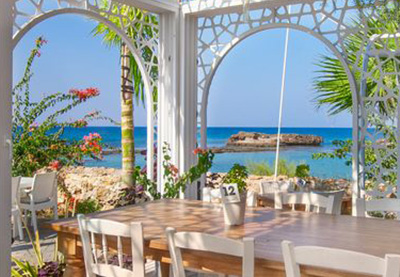 The Palm House Cafe & Restaurant - Famagusta ~ Traditional Cypriot Cuisine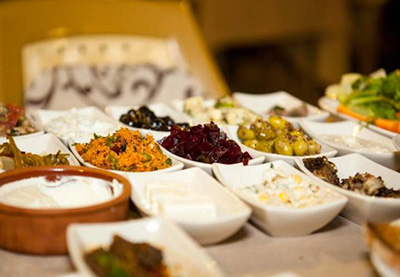 Aralık Sonu Ocakbaşı - Famagusta ~ Traditional Cypriot Cuisine / Tavern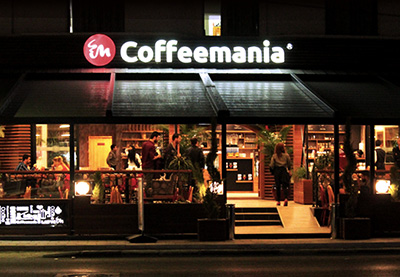 Coffeemania - Famagusta ~ International Franchise Restaurant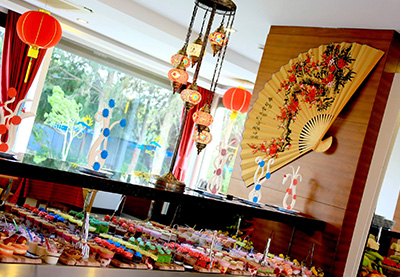 Salamis Chinese Restaurant - Famagusta ~ Chinese Cuisine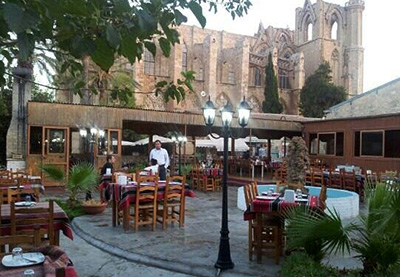 Aspava Restaurant & Bar- Famagusta ~ Cypriot Cuisine / Tavern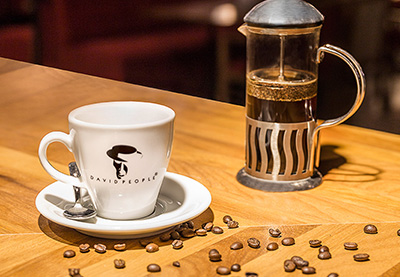 David People - Famagusta ~ Food / Coffee
Tripadvisor ~ Kyrenia Restaurants TOP 25: https://www.tripadvisor.com.tr/Restaurants-g190378-c8-Kyrenia_Kyrenia_District.html