A synonym for smart living

A wireless, modular and complete system built with complementary HD Integrated Systems products

Peace Construction smart home devices provide a comprehensive environment that adapts to the needs of the entire family.

Automation of system operations through scenes and panels, as well as control by voice or gesture

Access to the system from anywhere on Earth -all you need is Internet access and an app
WHY A SMART HOME?
SECURITY
The Peace Construction will ensure the safety of you and your loved ones.
Smoke detection
Carbon monoxide detection
Flood detection
Operation as a wireless alarm system
Cooperation with the existing wired alarm system (eg SATEL) and security companies
Emergency door opening
Closing the roller shutters when you are away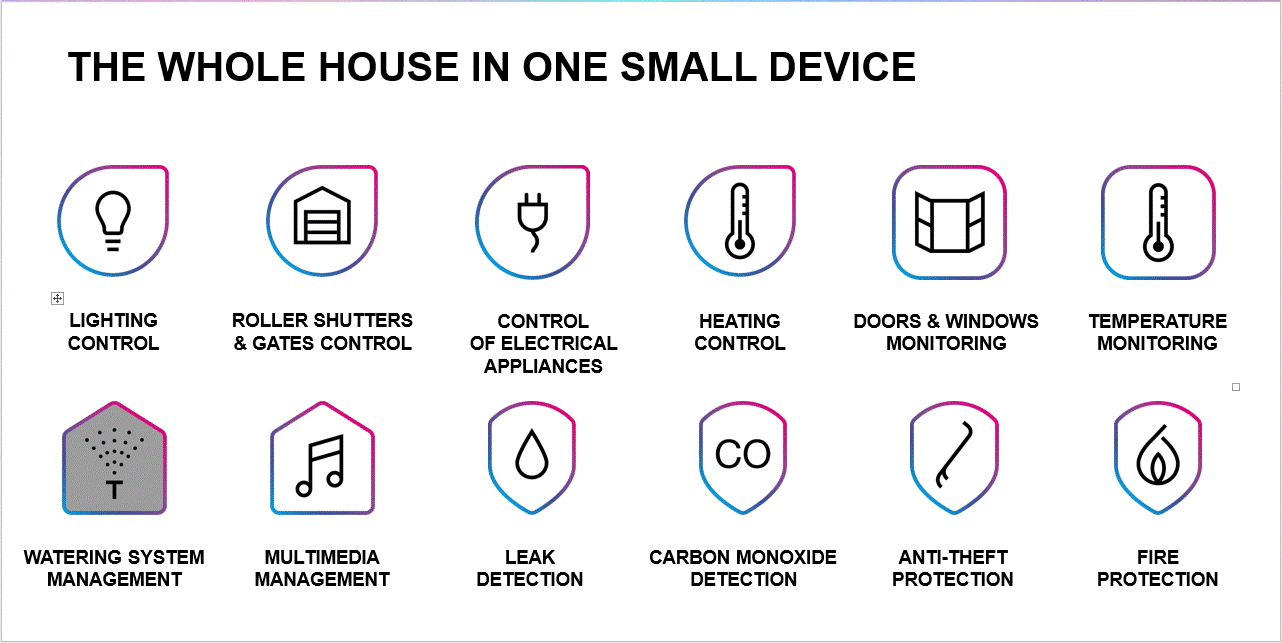 HEALTH
The Peace Construction will help you ensure the right conditions for your health.
Humidity control
Smart heating
Measurement of air quality and quantity of PM2.5 and PM10 dust
Detection of hazardous gases
Control of ventilation and recuperation
Notifications in case of dangerous situations
CONVENIENCE
An intelligent home is primarily about increasing comfort and facilitating everyday activities.
▪ Voice control
Remote home control from applications for phones, tablets and smart watches
Automatic scenarios - grouping devices, schedules and scenes
Control over devices with one button or remote control
Combining all elements of the house into one ecosystem
SUSTAINABILITY
Peace Construction will ensure that your home has a minimal impact on the surroundings and the environment.
Intelligent heating control leading to a reduction in the demand for heating media
Build awareness through the energy panel and measure current electricity consumption
The use of dimmers, thermostats or intelligent heads leads to significant energy savings
SAVINGS
In the Peace Construction, your savings are very important.
The heating system is intelligently controlled through schedules and the presence of the household members
The use of dimmers and LED drivers leads to a reduction in bills
The ability to use scenarios and automation ensures that no devices will be redundantly used